DCP Mastering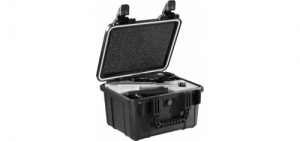 The creation of media for use in cinema can be a difficult path when you need to ensure the best possible result. Here at the Finishing Room we like to master cinema content the right way with the right equipment.
All content is remastered in our DCI-theatre in P3 colour space and checked for correct colours, sound level and audio sync.  If any pre-processing such as frame rate conversion or repositions/scaling is required we do it here in the highest possible quality.  The Final authored DCP is checked with the Dolby QC toolset then sent to a Dolby DCI-player and tested on screen like in a real cinema.
Clients are welcome to sit in and quality check the finished product as would be expect when coming to the end of the costly production of a feature film or documentary.  Why leave such an important process to a black box conversion facility with no real Quality checking capabilities?
The Finishing Room brings these services to you at a cost level that cutting these corners makes very little sense.
DCP Re-Authoring
As with DCP Mastering we also offer the ability to re-author or re-purpose DCPs.  This involves taking a DCP apart and putting it back together and changing it to some degree.  This may include
adding/removing Tags/Tails.
Changing Credits or Titles
Adding a different sound track
Adding Subtitles
etc.
This service is commonly used when a local distributor needs to add a LogoTag to the start of a Movie.
DCP Conversion to common file formats.
Australia and NZ have other media needs such as eCinema distribution.  The Finishing Room can bull the DCP apart back into a common uncompressed video codecs (mov, AVI, TIFF, etc).  From here it can be re-purposed into other areas such as eCinema distribution in H.264/AAC.mp4 files or re-compressed into files suitable files for itunes store and others.
Where to Start (Getting us your master)
As the Finishing Room is also a post finishing facility, we can facilitate any form of content for conversion to a DCP.  However, depending on your needs and the file format you are mastering in, we can discuss with you the best path.
Otherwise, the use of the industry standard DCDM (Digital Cinema Distribution Master) defined by SMPTE (See here).  In short this is 16bit-TIFF image files in XYZ colour space with Audio Stems 48/96 (1 file per audio channel) set in Reels, plus other data to define Subtitles and closed captions.
Getting the Master to FR
A portable HD is typically the fastest and most effective way to move Masters around eespecially in a non-compressed file type (TIFF, OpenEXR).  However, for slightly compressed files, such as ProRes or DNxHD, FTP transfer or common file share technologies such as DropBox or HighTail are common.
Taking your DCP with you
The cinema exhibition iindustry supports the use of a specific type of hard drive SLED system from CRU.  This drive also needs to be formatted in a very specific way to ensure it is compatible with all brands and generations of DCI-Player around the world.  However, at FR we are not precious about how this is done.  In many ways it is far easier to transfer the DCP over the internet.  Then armed with the right knowledge, create a suitable disk with your DCP on it.  Please see FAQ for more info on this topic.
Ads and short content
For short content such as Ads, we offer cost effective encoding services that include conversion to a DCP, Audio level report and Dolby DCP certification Report.  See the Rate-Card.
DCP Hard Drives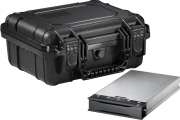 The Finishing Room is a dealer for the industry standard CRU-Dataport DCP kits that are the standard for all DCP delivery around the world.  We can source and format the hard drive if needed, however, the option of bringing your own hard drive or download it over the Internet is a more cost effective alternative. FR has a cloud server with 1G connectivity for serving finished DCPs via FTP or other accelerated file transfer technologies.